Disciplined Entrepreneurship is a systematic and rigorous 24 step framework to build new innovation-driven enterprises
It has proven extremely valuable for hundreds of thousands of entrepreneurs globally at all experience levels.  Rather than invent new concepts, Disciplined Entrepreneurship assembles the tools that have already established track records of success in practice from many different sources.  It then integrates them together in an easy to access and prescriptive road map.
Links to resources for self-paced learning may be found below.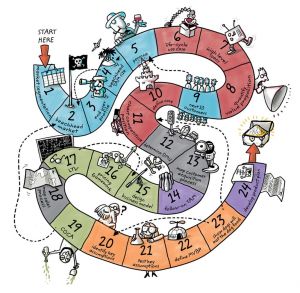 SELECT VIDEOS FROM THE ENTREPRENEURSHIP MOOCS
For your convenience, we have curated key videos that will help you learn the key concepts in the framework. Enjoy.